Latest Reserve Bank figures show net credit growth in the March quarter was the slowest since the third quarter of 2020
Analysis by David Hargreaves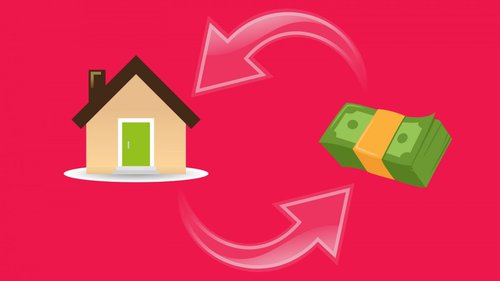 The latest monthly mortgage figures just released by the Reserve Bank look surprisingly hot again after the market had a sticky start to the year.
But figures can be misleading - and these are.
Probably the most telling figure coming from the monthly dump of mortgage information is the fact that the net credit growth in the March quarter ($4.3 billion) was the lowest since the June quarter of 2020 - and that of course was severely lockdown affected.
All lending in March 2022 totalled $7.273 billion. Now that was WELL down on the $10.487 billion advanced in the same month a year ago. The March 2021 figure is, however, an all-time high recorded during the time the housing market was about at its most nuts.
Perhaps a more valid comparison for the March 2022 figure is with the March 2020 figure. And the latest figure is up a lot from the 6.181 billion recorded in that month.
However, and it's a BIG however, that $7.273 billion was taken up by a lot fewer people. The number of mortgages advanced in March 2022 was down by 18.6% from 22,631 in March 2020 to just 18,424.
What does this tell us? Well the mortgages got a whole lot bigger in the two years from 2020 to now - some 44.5% bigger.
The average sized mortgage in March 2022 was about $395,000, while in March 2020 it was just about $273,000.
In their monthly summary of the mortgage information, the RBNZ said new mortgage commitments to investors were about $1.3 billion in March, up from $1.1 billion in February, but down 44.0% from March 2021 figures.
First home buyers commitments were $1.2 billion, up $247 million from from February, but a decrease of 32.3% from March last year. New mortgage commitments to other owner-occupiers were up from $3.6 billion in February to $4.7 billion, but decreased 25.6% over the year.
In terms of share of monies advanced, Investors accounted for 17.6% of new mortgage commitments, down from an 18.5% share in February, making this the first decrease since December-21.
First home buyers made up 16.5% in March, down slightly from 16.7% in February, the third consecutive decrease since it peaked in December-21, while other owner-occupiers increased from 63.6% last month to 64.7%.
First home buyers with high LVR (>80%) decreased from 22.1% in February to 18.9%, the fifth consecutive monthly decrease, and is the smallest proportion on record. Other owner-occupiers with high LVR (>80%) rose from 2.6% to 2.9%, the highest level recorded since December-21 (all percentages are before exemptions). In addition, the share of new mortgage commitments with high LVR (>60%) to investors increased from 31.4% in February to 32.1%.
Residential mortgage loan reconciliation data reconciles the quarterly changes in total mortgages in New Zealand. The first quarter of 2022 recorded a net credit growth of $4.3b (Figure 4), which is the lowest value observed since Q3 2020, and significantly lower than Q4 2021 ($6.8b).
This story was originally published on Interest.co.nz and has been republished here with permission.