Latest Reserve Bank monthly figures show $8.8 billion of mortgages were advanced last month, easily a record for a July; $100 billion borrowed in last 12 months
By David Hargreaves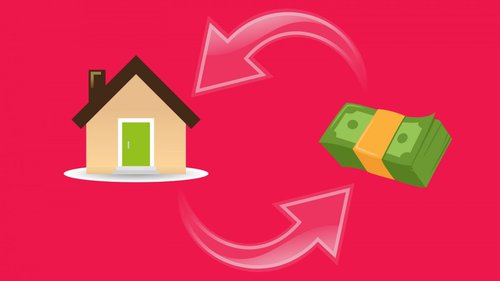 So much for nobody buying houses in winter. Our market has actually heated up during the winter - and we've now borrowed $100 billion to splurge on houses in the past 12 months.
Yes, that's right, the market actually heated up a little in July when compared with June, with banks continuing to hand out mortgage money in record totals.
And the notable thing about the latest figures coming out is that it is now the owner-occupiers doing the heavy lifting.
They are the big movers in the market, increasing their share of the monthly mortgage pot.
Latest Reserve Bank figures show that in July there was $8.818 billion advanced in mortgages. That's very easily a record for July, and was higher than the June figure (which was a record for a June) of $8.526 billion.
Kiwis have now borrowed close to $60 billion in the first seven months of this year and have just topped the $100 billion mark for the past 12 months. (As an aside, based on Statistics New Zealand's NZ population estimate of 5.12 million people, the $100 billion works out to the equivalent of $19,500 being borrowed by every man, woman and child in the country.)
We collectively borrowed $76 billion in the whole of last year (2020) - which was a hot one, even with a lockdown thrown in. For example, in the whole of 2019 there was just $68 billion borrowed.
In terms of the very latest figures, first home buyers saw their share of the spoils, at $1.605 billion in July, fall again, with the percentage of the total dropping to 18.2% from 19.3% in June.
Investors now seem to have hit a level patch after falling off following the Government's March housing package moves and the RBNZ's reimposition of 40% deposit requirements for investors.
In July the investors borrowed $1.472 billion, which was 16.7% of the total advanced, down from 16.8% a month earlier.
But it is the owner-occupiers that are now firmly driving the market's renewed momentum.
They borrowed $5.655 billion in July, giving them a share of the market of 64.1% up from 62.9% in June.
Even though the whole country is now in lockdown there's still anecdotally plenty of house buying interest being expressed.
With spring coming up quite soon it makes any imminent slowdown in the market look unlikely.
It's worth going back a bit to put this current market in some perspective.
In May 2016 there was an all-time record amount of mortgage money advanced, with just under $7.3 billion worth of mortgages.
That record stood till September 2020, when it was narrowly beaten. Since then, every month barring January of this year (and January is usually the market's graveyard shift) has beaten the old May 2016 record. This included the new all-time high of $10.487 billion in March 2021. Even January was a record January with $6.36 billion worth of mortgages.
The RBNZ, having seen its forecasts of the market levelling off in the September quarter being very far wide of the mark, has had another go and is now actually forecasting house price falls from next year.
I don't think the New Zealand house buying public believes the RBNZ will be right. Not judging by the current actions of Kiwis. FOMO rules.
This story was originally published on Interest.co.nz and has been republished here with permission.